Hydro Spa Bath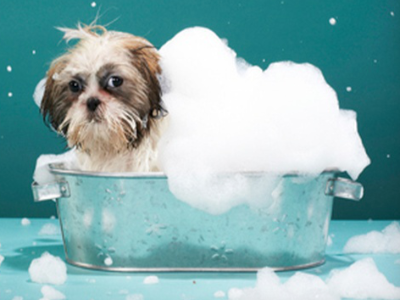 Deluxe Mini Groom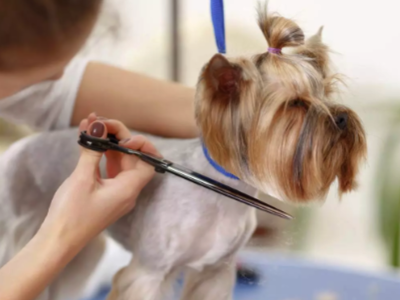 Elite Full Groom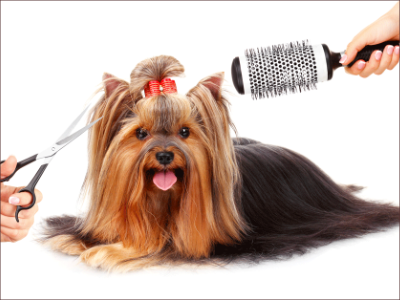 Our Guarantee
Here at The Hairy Hound we guarantee Great Service, A Loving Staff & Pet Approved Pampering for your best friend. It is our pleasure to take the time necessary with your pet to make sure the grooming experience is as stress free as possible, not only on the pet but the owner as well. We take our time and it shows in the pet's wagging tail coming in and going home. Many of our customers claim their pups get so excited to come see us & yours will too!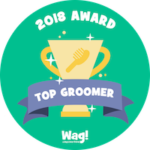 Pet Approved Dog Grooming — Book Today!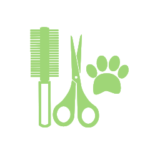 Great Service
We use state of the art equipment that caters to all dog breeds in our safe and clean environment.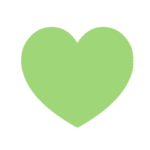 Loving Staff
Our grooming staff is dedicated to providing the professional care & loving attention your pets deserve.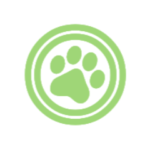 Pet Approved
Pets get to know our staff because we take it slow, handling every pet individually and with great detail.
What Our Customers Have to Say
Wonderful with the Puppies!
"Used to have my 2 dogs groomed here 2 years ago before I moved away. When I was going it was a wonderful place the dogs are well cared for and everyone working there seem to be wonderful at their jobs! They were always friendly and always wonderful to the puppies!"
— Dorothy R.
Great Local Business!
"Great local business! I have a spaniel mix and a pointer mix and the women did a wonderful job. Both of my furry babies can be temperamental and fidgety. I will definitely be back. They are affordable, local, friendly to both humans and canines alike. I love the booking online section of their website"
— Anne S.
Reasonable Prices & Thorough Grooming!
"Took both my canines in for a thorough grooming. It was a stress-free trip for both canines (one of which had never been to a professional groomer before), and for myself as well. The shop is on the small side, which I like! The staff are personable and both the dogs liked them straight away, which is a minor miracle already. I've never used a groomer on a regular basis, but for the reasonable prices and the thorough grooming job. I will definitely be returning with my canines in the near future."
— Teresa L.
I love The Hairy Hound!
"I love The Hairy Hound. They are always very friendly and they make it easy to make an appointment. My dogs comes out happy and beautiful every time. I would recommend them to anyone."
— Lesa Einhorn
You won't go wrong if you pick The Hairy Hound!
"The Hairy Hound Pet Groomer services are awesome. Our little dog had a previous bad experience at another local grooomer. Right after the new store opening I called Ruth at The Hairy Hound and she assured me she would take the time to help our dog relax before she attempted any grooming. She said she would never force our dog and if needed she would let the dog come back another day and try again. Everything went fine and we have been going to The Hairy Hound and getting the best care. The prices are reasonable and the service and results awesome. You won't go wrong if you pick the Hairy Hound. Tell them Foxy sent you."
— Claire Cooper
Pet Approved Dog Grooming — Book Today!
Serving
The Hairy Hound is one of the local favorites for Dog Grooming Services in Clearwater, Florida. We serve the greater Tampa Bay area including: Tampa, Clearwater, St. Petersburg, Tarpon Springs, Palm Harbor, Dunedin, New Port Richey, St. Pete, Port Richey, Largo, Pinellas Park and Clearwater Beach.